Shopping Cart
Your Cart is Empty
There was an error with PayPal
Click here to try again
Thank you for your business!
You should be receiving an order confirmation from Paypal shortly.
Exit Shopping Cart
S. Cashua Dr. Florence SC 29501 US
Exceptional Service, Experience You Can Trust
 Radio Ad Starting 5/07/12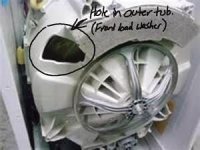 Just purchased a new front load washing machine? Ensure that once the machine is installed that ALL of the shipping bolts have been removed before the machine is used. Not removing the shipping bolts could result in a big mistake that's NOT covered by the manufacturers warranty and is a very expensive repair...almost the price of the machine itself.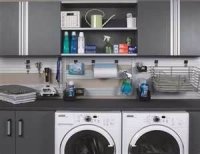 When installing your laundry equipment under a counter top make sure you give the dryer vent consideration. Adequate ventilation is critical on all dryers regardless of the installation. Its easy for the venting to get crimped behind the dryer as people will try to force the washer and dryer back as far as they can get them either for more room or to try to make it a flush installation with the counter top. Once in place it's also more tedious to remove the dryer to clean behind it with this type of install.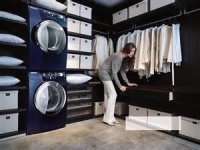 One of the advantages of buying front load laundry products is the ability to stack the dryer which frees up space in your laundry room. Keep in mind when the time comes for service that it's likely your repair bill will be higher because normally the dryer will have to be removed before either can be serviced.

Who are you letting into your home ??? Take the time to ensure that your service guy is credible.
Listen to the link below.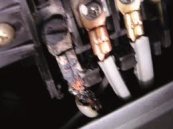 If you are in the market for a new electric range or clothes dryer and plan on having it delivered and installed, you may want pay attention to the installer. In the picture below you will notice the wire to the far let is burned. This is one of the wires to the power cord of the appliance. New appliances do not come with a cord installed and is the job of the delivery person (in most cases) to install the cord. I have seen literally several hundred instances where the cord was not properly connected to the appliance resulting in the picture above. Not only does this render your appliance unusable, it's also a fire hazard. Most delivery people have little to no training and simply don't know the potential dangers that could result from an improperly installed cord. Normally the problem comes into play when the installer "cross threads" the screw. This stops the screw from being able to seat completely against the wire terminal and connecting block thus allowing vibration of the connection once power is applied. As you know, vibration cause friction which in turn causes heat resulting in the damage seen in the picture. Have the installer show you that the power cord connections are tight, that extra 60 seconds may save you several hundred dollars in repair costs. More importantly,it may save your life.

 

 

 

0

/